Annnnd we're starting! Tim Cook is on stage, far far away.
"We've got an amazing day planned for you, which starts with viewing the keynote," says Tim.
Big cheers for Craig, too, as he comes out on stage.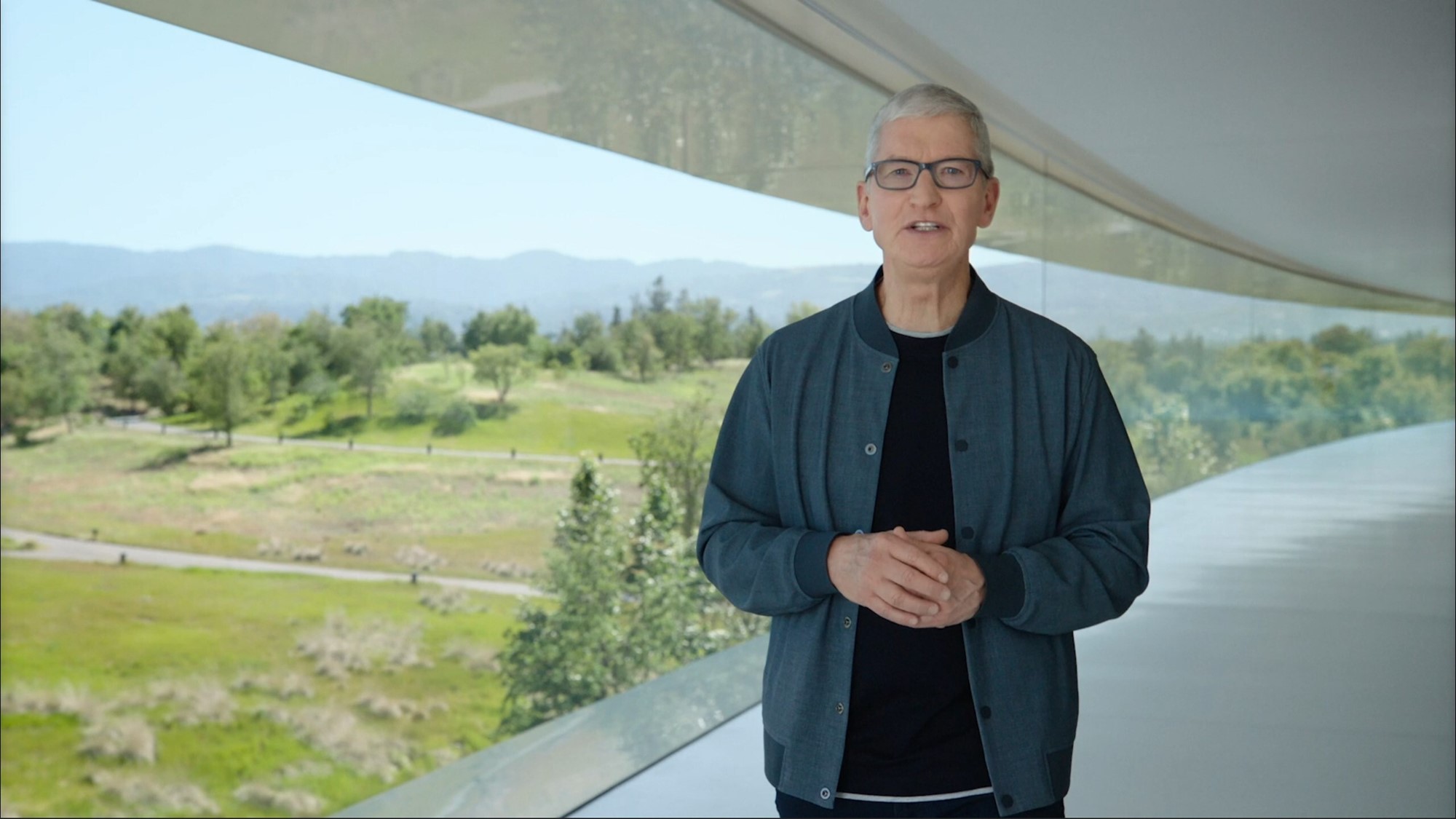 Craig Federighi now on stage, talking about how excited he is to be here. "As software engineers, the focus of our life's work is on building a platform."
Sounds like folks are gonna get a tour of Apple Park, along with all the other WWDC things going on today. Lots of developers are pumped about that, I think.
"When that platform really comes to life, it's when it's in your hands. Our software developers. Go, developers!"
"Go developers!" is the closest Craig has ever come to the Ballmer-style DEVELOPERS DEVELOPERS DEVELOPERS and I'm here for it.
"Throughout the year, we all talk about this moment when we can reveal what we're working on."
Tim: "Let's start the show!" And we're off to the video.
Lots of spinning Memojis to open this video.
We are zooming around Apple Park.
Is it just me or is there serious Hunger Games energy to the Swift logo Apple's using today?
Tim starts the video by saying there are lots of announcements about "technologies and platforms." Platforms seems like the big vocab word for the day.
Meanwhile, us on the livestream are still waiting for the show to start. Images going to be a tad delayed!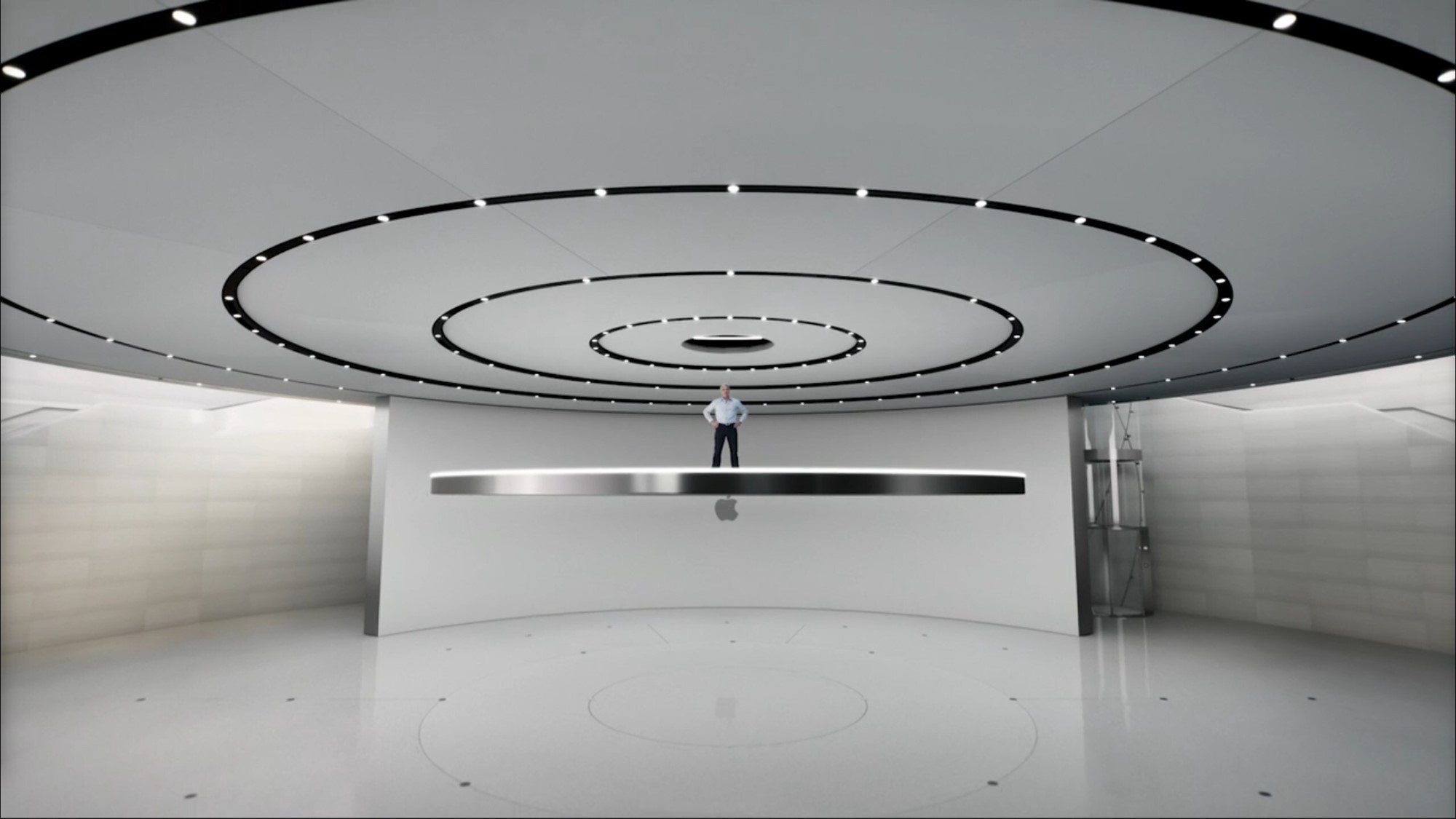 "We just opened our brand new developer center across from Apple Park, where developers can engage with our engineers." There's also new online resources for developers.
Big reminders right up top here that WWDC is for developers. Lots of news, yeah, but this whole thing — and the whole in-person aspect — is for the devs.
Tim talking about Apple's efforts to bring up the next generation of developers, including devs from underrepresented communities, including in Detroit and in Saudi Arabia. "Alumni have gone on to receive major funding and see great success on the App Store."
Over 34M Apple developers, says Tim.
Can someone tell me where Tim got that jacket, by the way? I've recently decided to become a Jacket Guy and I like this one he's wearing. Definite cool-dad vibes.
"Today we're going to push our platforms further than ever for our developers and our users."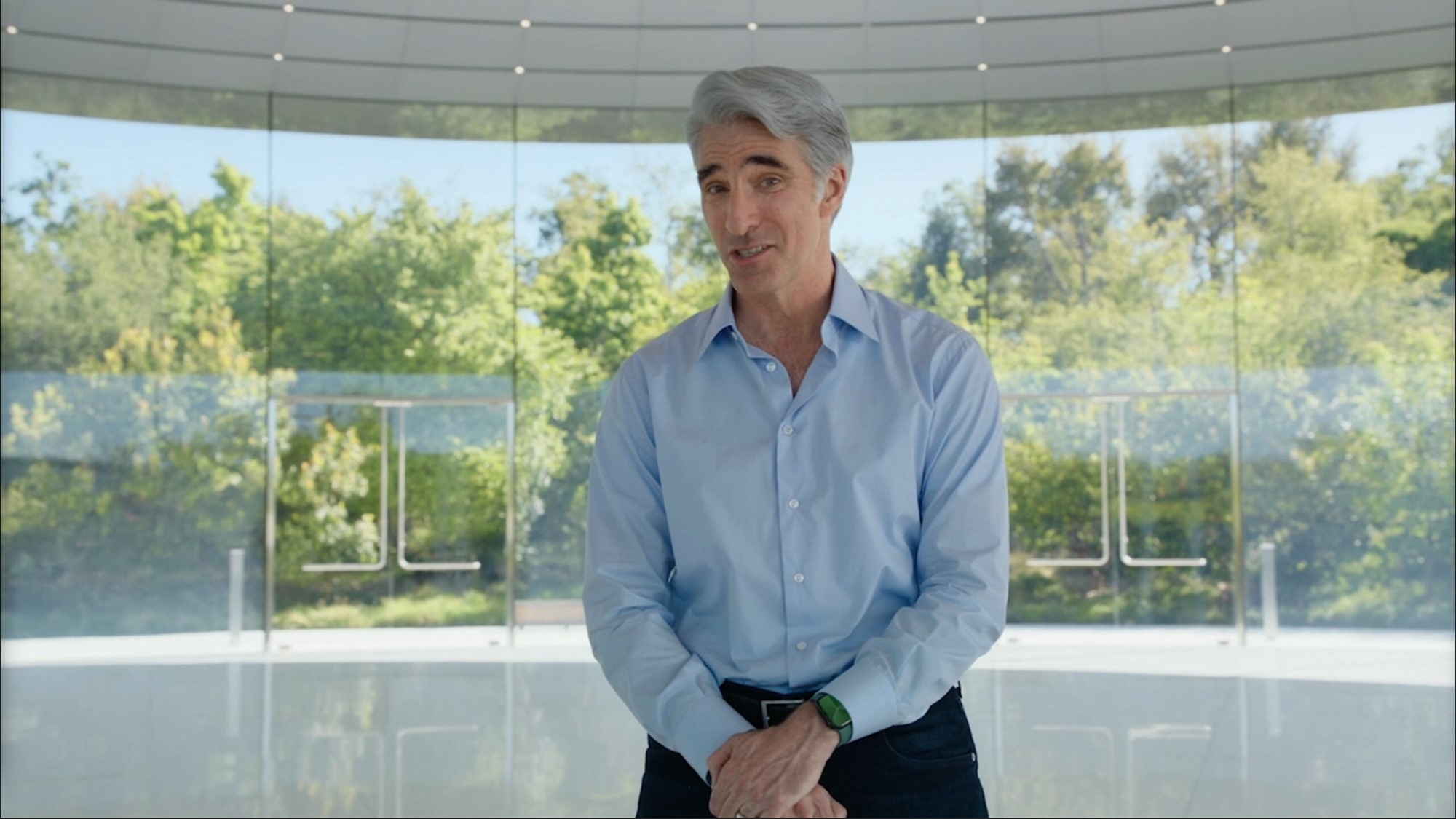 Zooming over to Craig, who is at the Steve Jobs Theater.
Apple introduced Focus mode with iOS 15 and macOS Monterey last year, and this year, iOS 16 will offer us more customizable Focus features.
As reported in our iOS 16 Lock Screen article, Apple will offer significant customization options for the Lock screen, including choices of widgets, photos, fonts, colors, and styles. Focus mode will also offer this expanded control and include the option to customize your Lock screen for each Focus mode. You can have a different photo and style on your Lock and Home screens for each Focus, along with the current options to choose which Notifications, apps, and events are shown in each mode.
Master your iPhone in one minute a day: Sign up here to get our FREE Tip of the Day delivered right to your inbox.